THIS EVENT HAS SOLD OUT!
This half-day event will consist of a four hour financial modeling workshop which will be taught by Scott Beber, an adjunct finance professor at Pepperdine and professional financial modeler. Attendees will also be served a complimentary lunch and coffee/light refreshments in the morning.
By attending this workshop, attendees can expect to learn the fundamentals of building operating and valuation financial models. More specifically, this workshop will cover: prepare credit statistics, comparable company / transaction analysis, pro forma financial projections, debt schedules, Discounted Cash Flow valuation analyses and more.
Timeline:
– 10:30-11:00am: Networking Reception (coffee & bagels served)
– 11:00-1:00pm: Scott Beber Presentation
– 1:00-1:30pm: Lunch (provided)
– 1:30-4:00pm: Scott Beber Presentation (cont.) & Q&A
– 4:00-4:30pm: Networking/Event Concludes
About the instructor:
Scott Beber Biography: (B.S., Haas '92) is a management consultant and adjunct finance professor. Working college as a Business Analyst at McKinsey & Co., Scott first became familiar with Microsoft Access and Excel.
After receiving his MBA from the Kellogg School of Management, Scott worked in various corporate finance and strategic planning roles, where he honed his skills developing analytical software, building pricing models, and performing valuations. For the past six years, Scott has taught Managerial Finance at Cal State LA and Pepperdine University, and led dozens of financial, strategic, and analytical projects in private practice at ExcelModels.com.
Event proudly presented by: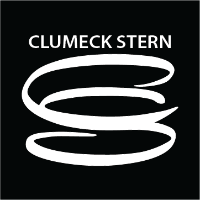 Facebook Event Page: https://www.facebook.com/events/1137066612991049/
Please contact BHAN-LA for more information:
WHEN

Saturday, January 9, 2016 from 10:30 AM to 4:30 PM (PST) 

WHERE

Beverly Hills Public Library (South Room). 444 N Rexford Dr. Beverly Hills, CA 90210