RSVP -> https://nancy-wallace.eventbrite.com

SOLD OUT!
Berkeley-Haas Professor Nancy Wallace provides a comprehensive and insightful overview of local real estate and mortgage markets as well as interest rates and the Fed. This is a unique opportunity to hear from a renowned expert in the field of real estate. You will learn about economic drivers that influence our state and local markets, the conditions of both commercial and residential markets, and what to look for moving forward.
We hope you will join us for an engaging discussion on Real Estate Markets and benefit from Nancy Wallace's insights and current research. Although Nancy will not give specific investment advice, her insights were "right on" in predicting the 2008 credit crisis and understanding the challenges over the last several years.
TIMELINE:
6:30 pm – Networking Reception (appetizers & refreshments served)
7:30 pm – Nancy Wallace Presentation
8:30 pm – Q&A
9:00 pm – Networking
9:30 pm – Event concludes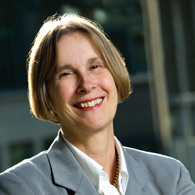 Nancy Wallace is a professor in Real Estate and Finance, and Lisle and Roslyn Payne Chair in Real Estate Capital Markets at the Haas School of Business, the University of California, Berkeley. She is Chair of the Real Estate Group, Co-Chair of the Fisher Center for Real Estate and Urban Economics, and directs the Real Estate and Financial Markets Laboratory. She teaches asset-backed securitization, real estate investment analysis, real estate strategy, and real estate finance at Haas. Her research focus includes residential house price dynamics, mortgage contract design and pricing, securitization and asset backed security pricing and hedging, lease contract design and pricing, methods to underwrite energy efficiency in commercial mortgages, and valuation models for executive stock options.
Professor Wallace has served as a visiting scholar at the New York Federal Reserve Bank, the San Francisco Federal Reserve Bank, the Université de Cergy Pointoise, Centre de Recherche THEMA (Théorie Economique, Modélisation, et Applications), and the Stockholm School of Economics. She is a past President of the American Real Estate and Urban Economics Association and a past member of the AREUEA Board of Directors. She is on the editorial board of the Journal of Computational Finance. Professor Wallace is a member of the Financial Research Advisory Committee, Office of Financial Research, U.S. Treasury Department and is currently serving as the Chair of the Model Validation Council for the Federal Reserve System.